Introduction to PokerBros ClubsEven though PokerBros is not a real money poker app, it will feel like a familiar type of platform to poker players who have experience with PPPoker or Upoker. You can participate in private poker games instead, regardless of whether you want to play on an iPhone, iPad, Android phone, or even your personal computer by way of an Android emulator.
Their application has only been out for a short while, but its user base is expanding at a rapid rate, and we anticipate that it will soon become a formidable rival to the poker apps that currently hold a dominant position in the market.
PokerBros, just like other poker apps, skirts local regulations by operating with chips that are, for all intents and purposes, fictitious money and serving only the purpose of keeping score. When compared to playing on a mobile device, using PokerBros feels more like playing a game at home than anything else.
The number of PokerBros users continues to rise across the globe, particularly in North America, South America, and Asia. You can contact us at any time by clicking the chat button on our website if you have any questions or would like to receive the highest possible rakeback.
Get started by contacting a reliable poker bros agent we trust via Telegram:
t.me/FullHouseHelp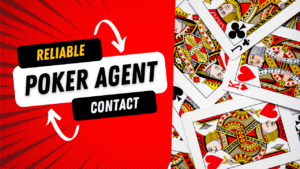 Because PokerBros operates somewhat differently than traditional online poker rooms and poker networks, all of the information you require to begin playing is provided in our review in the form of questions and answers. This is so that you can get up and running as quickly as possible.
Continue reading to learn about the most important aspects of PokerBros to get you started, and let's begin by watching a review video so you can get a feel for how the action unfolds.
How to Create a PokerBros Account
The first step is to get the PokerBros app from the appropriate app store, whether that's the Apple App Store or the Google Play Store, depending on your smartphone's operating system.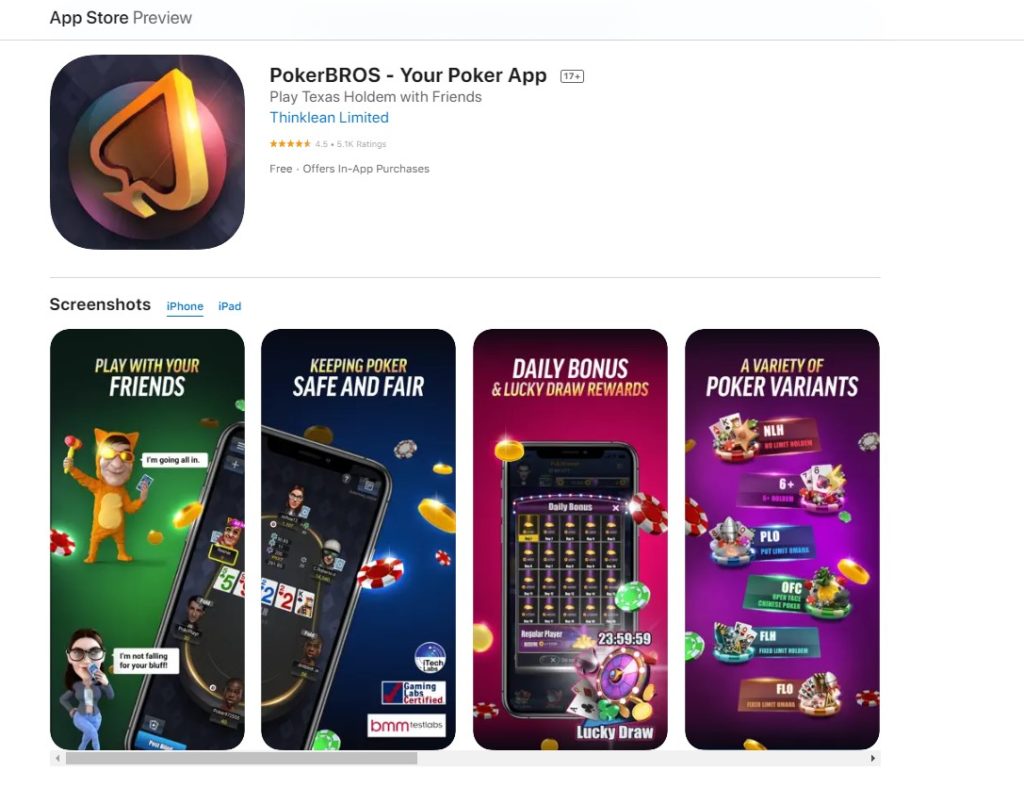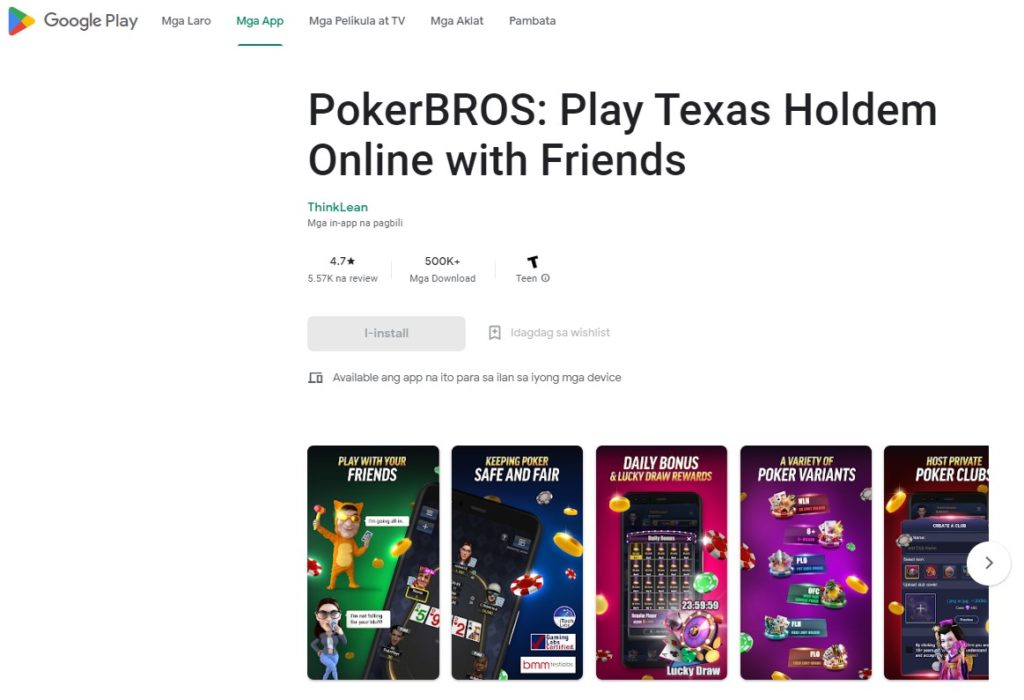 When the app has finished installing, go to the menu and select Register. Now that you have an account, you can contact us through the chat window in the bottom right corner of the site, and we will connect you with the best clubs, and Rakeback offers on PokerBros. If that's the case, all you have to do is log in and have a seat at the poker table.
How To Navigate The PokerBros App, Correctly
When you open the PokerBros app, the main screen will display a list of all the clubs that you are a part of. Selecting a club and entering its lobby allows you to quickly and easily locate an appropriate game. If you know the club's ID and the agent's ID, joining is simple too. It is also possible to host private PokerBros games, customize your own avatar, and much more, in the comfort of your own home.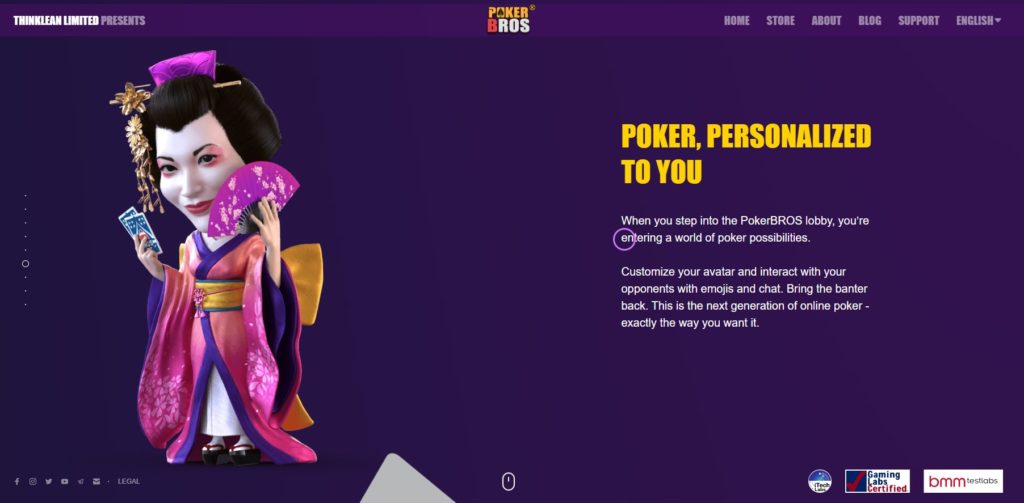 If you select a club and a game type, the app will display a list of all available tables at a specific location, along with details, including the number of players at each table and the stakes at which they are played. Keep in mind that the chip values for each bet are displayed for your convenience.
PokerBros: An Aesthetic Interface and Design
Beyond Games Limited created the PokerBros software, and they have a Gaming Labs Certificate of Integrity for their RNG, so that's a good sign for anyone looking to play on an online poker app. Every player will receive roughly the same number of good and bad cards over the course of a game, thanks to a thoroughly implemented Random Number Generator.
The graphics and customization options in PokerBros are far more advanced than those in competing poker sites and apps. However, the lobby, menu, and tables have a similar layout to PPPoker and Upoker, making it simple to pick up and use; you won't need much time or effort to get the hang of the app's mechanics and begin enjoying your games. The PokerBros club app has been developed with mobile play in mind, so you'll have no trouble getting started even if you're using an iPhone or an Android device. We put the game through its paces on iOS using an iPhone 8 and found the poker experience to be both satisfying and, dare we say it, even superior to that of the market leaders.
The portrait view is expertly crafted; it only takes a moment to learn how to check, bet, or raise at the tables. In about 5-10 minutes of exploring the app in its entirety, you should have a good grasp of its fundamental features.
You can purchase anywhere from 60 diamonds all the way up to 6468 diamonds in a single transaction from within the PokerBros app.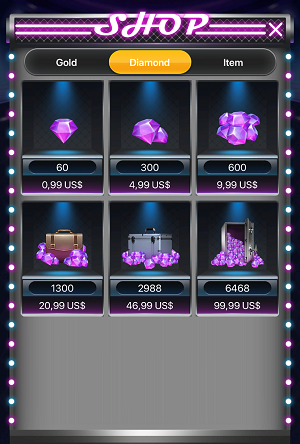 Pricing for diamonds scales down as more are bought. You can improve your gaming experience by exchanging diamonds for various items. Time banks, emojis, rabbits, and VIP cards are all examples of such things. PokerBros offers bronze, silver, and gold VIP cards with corresponding benefits.
The deck's default aesthetic is unambiguous, and we had no trouble at all telling the suits apart solely on the basis of color.
All You Need To Know About the Chip Values, Number of Tables, Games, and Action
The club users compete at will determine the value of your chips. One chip in a typical South American club would be worth one Brazilian real, while in a typical North American club, one chip would be worth one United States dollar. Depending on the level of competition, Indian clubs may use chip values such as 1 chip = 10 INR. Ask your agent or the club owner about the chip ratio before making your initial deposit.
No Limit Texas Hold'em (NLHE), Pot Limit Omaha (PLO), and 5-Card Pot Limit Omaha (PLO5) are just some of the games available in the PokerBros app.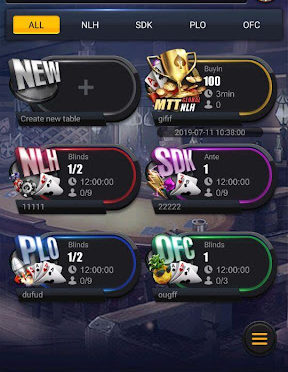 In addition to these, PokerBros also hosts daily MTTs with numerous guaranteed prize pools worth hundreds of dollars. Typically, there are between two and nine players at a poker table, though Heads-up tables are also accessible for individuals who prefer one-on-one competition.
There are also tournament series available across the entire site, as well as single-table tournaments. In August of 2020, Sit & Go tournaments were introduced. Many Holdem tournaments on PokerBros attract a large number of players, so the prize pool tends to balloon to impressive heights by the time it gets to the final tables.
So, How does PokerBros Work?
PokerBros is a decentralized poker app where trusted agents and PokerBros clubs handle all monetary transactions. Different online poker apps typically follow the agent model that relies on a fake currency platform.
In contrast to brick-and-mortar poker rooms, online poker sites do not have a single operator responsible for running the games or ensuring that players get paid. On the other hand, PokerBros only offers the necessary software. It may seem like play money chips used in video games have no real value, and on the surface, that's true.
After accumulating sufficient chips at a given club, you can cash them in for payouts proportional to their value by contacting your agent.
Club owners often form PokerBros unions in order to attract a more diverse and larger pool of players. With this idea, you can compete in online poker games against a large number of players from a variety of clubs all over the world, even if you can only join a single club yourself.
It's relatively easy to get started with PokerBros.
For a small fee, your agent will buy you some virtual chips from PokerBros and distribute them to you in accordance with the club's chip ratio. There is a small rake for participating, and weekly account settlements are the norm for the agents. The players and their agents have complete freedom to determine the method of payment they prefer, with Bitcoin and cash being the most common options.
Club-dependent Games
Since PokerBros is a decentralized network, it does not host a centralized player pool in which everyone uses the same software. All the players use the same app, but you can visit as many different clubs as you like before settling on one as your poker home. Since the regular game at the casino has been suspended, a large number of regular poker players have signed up for the platform.
Sign up for as many as possible from our club list, so you're never without fun.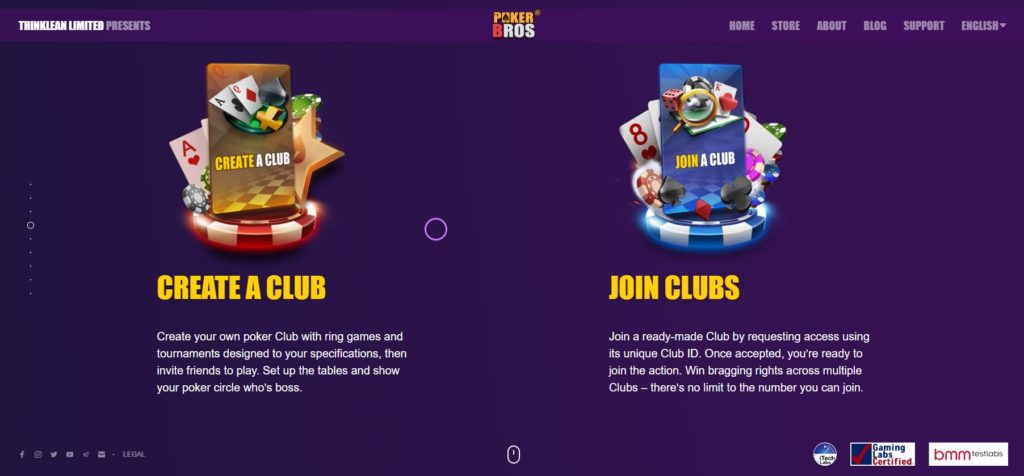 For a larger pool of available players, clubs can form unions. In this way, if your club is a part of a particular PokerBros union, you will have access to the pools of other clubs in the union.
What's the deal with PokerBros?
PokerBros will likely achieve global success in the same way that play-money poker apps have. Let's take a look at some of the reasons why we think it will become immensely popular:
Reason #1: Even if online poker is illegal in your jurisdiction, you can still play on PokerBros.
Reason #2: Players in countries that impose taxes on online poker winnings often choose to relocate their business to PokerBros in order to avoid these levies.
Reason #3: You won't be limited to competing against people from your own country, but rather with people from all over the globe.
Reason #4: While the rake on PokerBros isn't quite as low as it is on other international poker giants, the overall quality of play is so much higher that both amateurs and pros will have a better time.
Reason #5: Many poker players prefer PokerBros over PokerStars because of the site's accommodating approach to depositing funds. For instance, Bitcoin users can't play on PokerStars at the moment, but they can make a Bitcoin deposit to PokerBros in seconds and start playing right away.
Can you utilize a heads-up display (HUD) or tracking utility (HEM) on PokerBros?
The PokerBros app was not designed for competitive play; rather, it is intended for casual play where the use of any sort of software to aid players is forbidden. PokerBros clearly takes this issue seriously, which is good news for preventing predatory practices against casual players. If a player is caught using assistance software or a PokerBros HUD, they will be permanently banned and possibly have their funds confiscated thanks to the site's advanced security features.
As a result, you shouldn't try anything fancy, just rely on your natural abilities. This ensures that the PokerBros community continues to thrive and that games are improved for anyone interested in giving them a shot.
Rake and rakeback
As a rule, PokerBros' rake is capped at 3 big blinds (BBs) and stands at 5%. The rake cap decreases to 2BB at NL200 and higher. Most mobile poker apps have a rake structure similar to this. The rake follows the standard no flop, no drop policy of online poker rooms and is determined using the Weighted Contributed method.
Rakeback is offered to all PokerBros clubs in place of poker bonuses. In order to get the best deal when signing up, please ask our chat for PokerBros cashback.
How can you Deposit and Cashout in PokerBros?
In contrast to other online poker sites, PokerBros is strictly a social gaming platform. Instead, you either work through a middleman who facilitates deposits for you or goes straight to the club and use your preferred method of deposit. Withdrawal times from PokerBros vary depending on the agent and withdrawal method. Cash, Bitcoin, electronic wallets, and bank transfers are the most popular deposit methods accepted by clubs and used by customers.
To ensure that our clients receive their winnings on a consistent basis, we only partner with the most reputable and trustworthy club owners. In this way, we can protect our customers from any financial loss. All of our players receive weekly Rakeback and the clubs' cashouts are processed quickly.
Because of our extensive network of poker industry contacts, we can gain entry to clubs all over the world. For this reason, we are able to provide you with access to the finest PokerBros-powered games. Join our chat to find out about the most reputable clubs and the best deals.
I was wondering if PokerBros ever ran any sort of ad campaign.
Even if you're a complete poker rookie, the PokerBros app has something to offer you. Just get the PokerBros app and use your gold coins to play in ring games or MTTs. Each new user who signs up for the app will receive a starting balance of 10,000 gold coins, or 10,000 chips, to use for practicing with before they make a real money deposit.
All PokerBros players are eligible for cash rebates. You can also earn bonuses by referring your poker pals to the site.
How to play the PokerBros app on a Desktop Computer?
Even though the app is optimized for mobile devices, PokerBros allows you to play on a computer by installing an Android emulator. Thus, the APK file can be downloaded and played on Windows. As opposed to a full-screen view, the Android emulator provides the same portrait view as when playing on a mobile device.