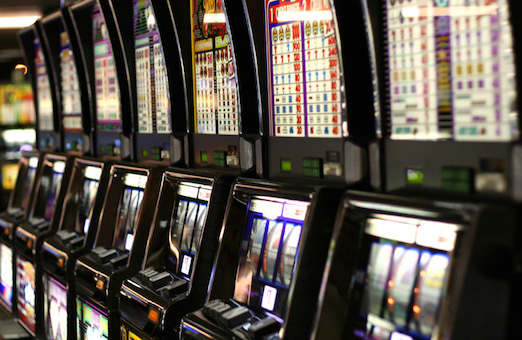 Everyone loves to be rewarded and we especially love getting something for nothing. Casino bonuses are a dream come true for discerning gamblers. Online casinos offer players something new every day, enticing even the most hesitant of gamers.
Much like in the world's finest casinos, online casinos offer loyalty bonuses to VIP and frequent players. Unlike physical casinos, however, online casinos also offer players various bonuses to encourage new users to sign up with them. You can take advantage of these offers to boost your budget and play for longer. Learn more about the different bonuses offered by online casinos below.
What's the difference between the different types of bonuses?
There are so many different bonuses offered by online casinos that new players may be confused as to which offer the best value. These are some of the most common bonuses you'll encounter:
The Welcome Bonus
The welcome bonus is the first one you will encounter as it is the bonus an online casino offers to new players. Once you register on a casino site, you will receive your bonus provided you meet any conditions set out in the offer. If nothing else, the welcome bonus gives you the opportunity to play more of the games offered than your deposit will allow for.
A welcome bonus generally consists of a deposit match of 100-300% and 30 or more free slot spins. The conditions of each bonus differs from site to site, but there is generally a minimum betting requirement before you can cash out your bonus funds from sites like 888 and Casumo.
The No Deposit/Free Money Bonus
When a casino tries to attract new players, a common tactic they will use is the no deposit bonus. As the name suggests, the no deposit bonus can be claimed without having to make a deposit in your online casino account first.
The free money bonus is usually around $5-10 and can be used to try out some of the games that an online casino offers before committing to a deposit. Often times these initial funds have wagering requirements attached to them before you can withdraw them, so make sure you read the fine print before you sign up.
The Match Bonus
The match bonus is a favorite among new signups because it matches your initial deposit by a certain percentage up to a particular limit. A 100% match bonus up to $250 dollars means that the casino will double any amount you deposit up to a limit of $250. As an example, if you deposit $100, you'll receive $200. But if you deposit $300, you'll only receive an additional $250.
Most casinos offer match bonuses on your initial five deposits, so it is a good idea to only deposit the minimum required for the maximum return. As with all other bonuses, you will need to use the match money a certain number of times before you can withdraw it.
The Sticky Bonus
A sticky bonus is one where the casino gives you extra money that you can use to place bets, but you cannot withdraw it. If you want to withdraw your winnings, the sticky bonus will be deducted from your total. For example, if you receive a $100 sticky bonus and your balance after playing is $150, you will be able to withdraw on $50 from your final amount.
Although it may not seem like the most useful bonus, it does enable you to wager more aggressively than you would if you were using "real" funds and can result in some solid winnings if you use it wisely.
The Loyalty Bonus
Online casinos often reward loyal players with access to special promotions, competitions, and prize drawings in order to keep you coming back for more gaming fun. You can earn points as you play which will determine what level of the reward program you fall into. Each casino has different requirements, so find out as much as you can before you start playing.
A loyalty bonus can come weekly, monthly, or even in surprise increments that will keep you both exciting and entertained. There's nothing like feeling like a part of an exclusive club.
How can I make the most out of my bonuses?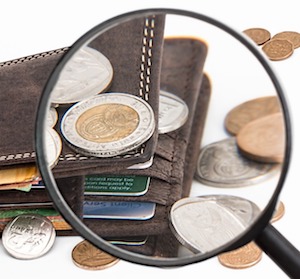 When it comes to making the most of your bonus cash and offers, a lot depends on how much you want to spend and what games you prefer to play. You'll need to scrutinize the offer to find out whether it gives you real value for the money. The offer may be subject to certain criteria that you have to meet in order to redeem it, so make a point of checking the rules.
Generally speaking, there are two factors to consider when figuring out how best to use your bonuses.
The Fine Print – Simply put, casinos don't like giving away free money and want to ensure that you don't just sign up and leave with your free bonus. Knowing the full terms and conditions behind your bonuses is important before doing anything, especially if it requires depositing funds.
The Deposit – The more money you deposit in your online casino account, the bigger your bonus will be, but there are limits to those bonuses. A matching bonus, for example, will only match your deposit up to a specific dollar amount. Each dollar above that will be "wasted", for all intents and purposes, because they won't be matched.
What are wagering requirements and how do they affect payouts?
New players may not be familiar with the term 'wagering requirement'. It refers to the amount of money you need to bet before you can cash out your winnings. Wagering requirements are calculated in two different ways.
Before you can cash out any funds in your account, you need to bet a certain amount of money based on the bonus you received. In other words, if you receive a $100 bonus and the wagering requirement is 30 times, you'll need to spend a total of $3000 before you can withdraw your money.
Deposits and bonuses are slightly more complicated as the wagering requirement is based both on the bonus you receive and the amount you deposit. Let's say you deposit an amount of $300 and you receive a bonus of $200. If the wagering requirement is set at 30 times, you need to add both amounts together and multiply them by 30. In this case, you'll need to spend a total of $15 000.
You should always be aware of the wagering requirements set by the online casino before you accept any bonuses. And some games count more towards the wagering requirements than others. A slots game may count as 100%, while a table game may only count as 50% towards the requirement. Failing to meet the wagering requirement may result in your bonus being voided when you withdraw your winnings.
What about progressive jackpots?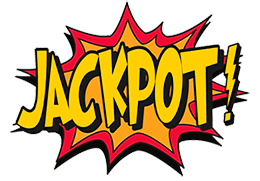 With a progressive slots game, all the machines are linked, which means that every player contributes to the jackpot with every spin of the reels. You normally have to meet two important criteria to win the jackpot: First, you have to bet the maximum amount. And second, you have to match the winning combination.
Online casinos offer bonuses to entice players and reward them for their loyalty. Wagering requirements and other conditions ensure that players do not take advantage of the online casino's generosity. You can still get good value from the bonuses on offer, and enjoy more time playing your favorite games.