It is perfectly safe to play in an online casino, if you know what to look for. There are certain criteria that you should look for before you part with your personal and credit card information before you sign up. These frequently asked questions will help you learn how to determine if an online casino is safe to use.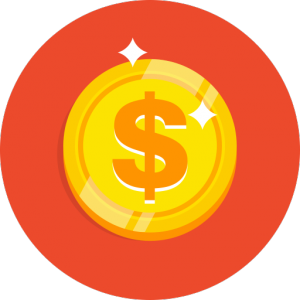 How can I tell if an online casino is safe?
When it comes to online casinos, safety refers to different things. Before you sign up for an account, you must be sure that the site is operating according to the law. Here are three questions you should ask:
Is the casino licensed and regulated?
European players can safely play with gaming providers which are regulated & licensed by the gaming authorities in the following countries: Gibraltar, U.K., the Isle of Man, Malta, Alderney or Kahnawake.
In the USA, players are limited to using online casinos that are regulated by the state in which they live. That means a player from New Jersey should not use an online casino that is registered in Nevada.
Both American and European players should be wary of using online casinos hosted in Russia, Costa Rica or anywhere outside of their own continents.
Is the software used by the online casino trustworthy?
If you're an experienced online casino user you'll be familiar with software companies that are responsible for developing the games available to players. Most of have an excellent reputation, but there are some that do not follow the rules in terms of licensing. Two of the names players should look out for are PlayTech and Realtime Gaming (RGT). As these companies do not follow the rules that strictly, this is could be a sign that the online casino is not properly regulated.
If you can spot the logo of any of these companies, it means the casino has been independently audited and is safe to use: Ecogra, TST, Thawte and Gaming Associated Pty Ltd.
Does the casino make it clear who owns and operates it?
An online casino should clearly display information about the company that owns and operates it. You should be able to find this on the site's About Us page. It should include a physical address, contact number and details on where the company is registered. If this information is missing or doesn't check out, don't play there.
How can I protect myself when using an online casino?
Once you've established the legitimacy of the online casino you've chosen, you'll need to make sure that your information is protected. These are some of the things you can do and look for:
Security
An online casino should encrypt your data so that hackers can't access it. An SSL (Secure Socket Layer) Certificate indicates that the online site uses the lasted technology to encrypt all the data passed between a web server and browser.
You can tell is an online casino is secure by the URL or address which should start with https (the 's' stands for secure). You should also save the site on your computer to avoid the risk of logging in to a fake site. The lock icon should also be displayed next to the web address.
Passwords
Set up a strong password and don't be afraid to change it regularly. This is a small step you can take to ensure your account is protected from hackers and scammers. Some online casinos also use two-step verification to protect users. As part of the login procedure, a code is sent to your mobile phone which you need to enter on the site before you can proceed. Although it can be annoying, it's a good idea to opt in to the two-step verification process.
Emails and bank statements
Be aware of phishing emails and never respond to emails requesting your login details. Keep an eye on your bank statements too and look out for suspicious activity.
Online casinos are not illegal or dangerous. You can play find plenty of legitimate online casinos that play by the rules and take all the necessary steps to protect its players. Look out for sites that aren't regulated and take steps to protect your private information and you'll be able to play online casino games with complete peace of mind.